Go Snorkeling in Hawai'i!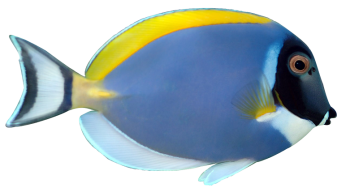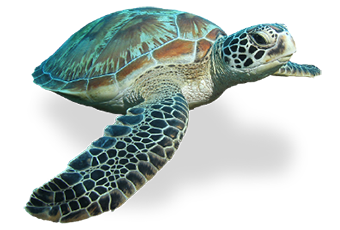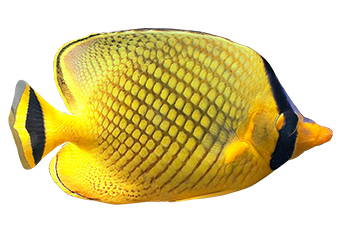 Hawai'i is home to some of the most diverse sea life in the world! Snorkeling is a safe and easy way to experience the ocean.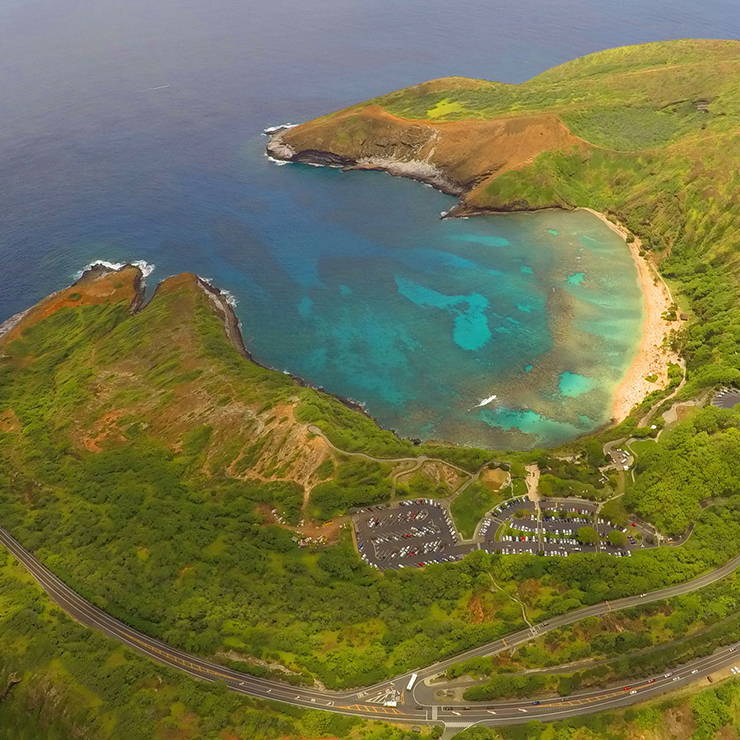 Hanauma Bay is a must-do for any Hawaiian vacation. A real treasure for locals and visitors alike. About 400 speices of fish are known to inhabit this protected bay, along with sea turtles, Hawaiian monk seals, and many other marine animals. Hanauma Bay is only about 10 miles from Waikiki and has parking available. You can also take the "23" bus there for $5.50 round trip, with pickup locations near many of the hotels in Waikiki.
Currently, a reservation is needed to access Hanauma bay. Follow the link below to book your time. Early mornings are generally better conditions, but any time is fine.
Open 6:45am - 1:30pm. Closed Monday and Tuesday. More information about the location, prices, and parking can be found at the reservation link below.
https://pros4.hnl.info/hanauma-bay
Hanauma Bay is family friendly and accessible for those with little or no ocean experience. Lifeguards and public bathrooms are on site.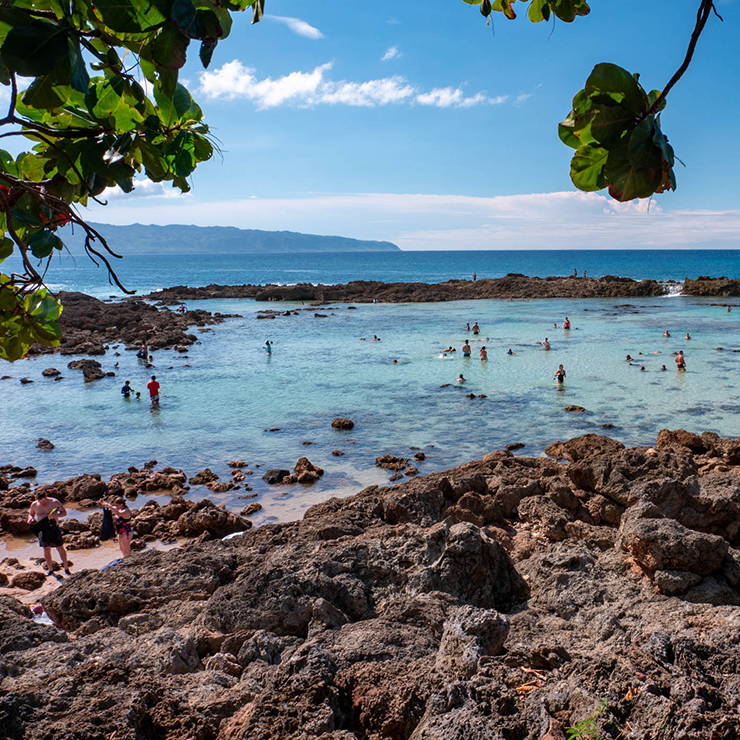 Don't worry! It's unlikely you will encounter any sharks here. In fact, this might be the safest place to snorkel on the North Shore. Beginner snorkeling is found in the tidepools right off the shore, and for those that are more intermediate/advanced, swim out past the natural breakwall where even more sea life can be found.
Shark's Cove is free and no reservation is required, just show up and park on the road nearby. Showers and bathrooms are on site. Located right across the street from the Pupukea Foodland so you can get some snacks and refreshments right after! A stones throw from Waimea Bay.
Defintely some of the top snorkeling foud on O'ahu! These tidepools are teeming with sea life and will be sure to blow your mind. Be sure to check ocean conditions because if the waves are too big on the North Shore it may be unsafe to enter the water and/or reduce visibility. Ask our staff for more information!
"A coral reef cannot be properly described. It must be seen to be thoroughly appreciated."
Electric beach is on the West Side of O'ahu with an incredible mountain backdrop. The water is pristine and the sea life is abundant. This spot is more of an intermediate/advanced snorkeling location and is not always family friendly. Be sure that everyone is a strong swimmer and has some ocean experience before swimming out. You will need to swim about 50-75 meters out before getting to the reefs. Be aware of ocean conditions, as big waves may make it difficul to enter.
Once out you may see Hawaiian spinner dolphins, sea turtles, monk seals, eels, rays, and hundreds of fish. Keep a lookout for the iconic Buddha statue on the sea floor.
Free parking is available just steps from the entry. Bathroom and showers are on site as well as a stone gazebo.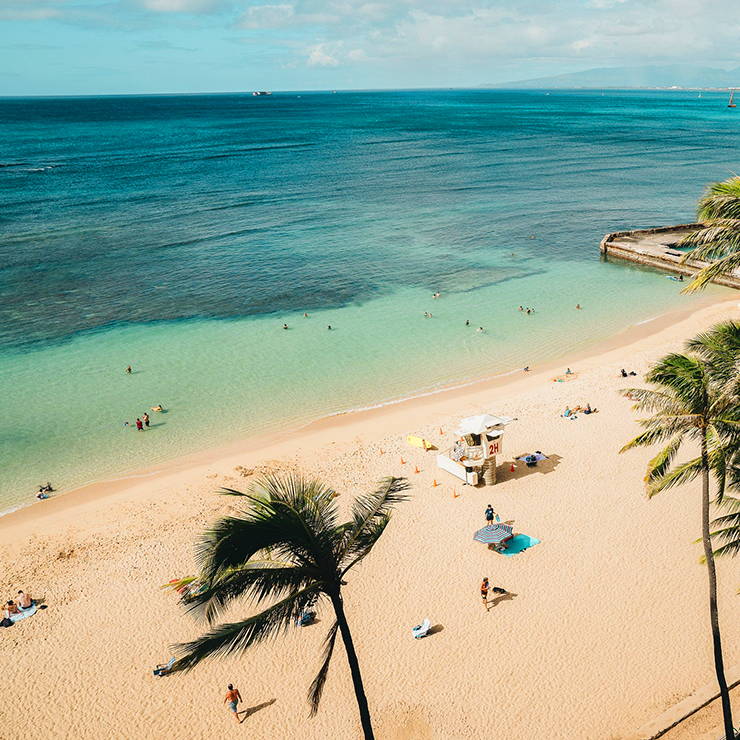 Excellent snorkeling found right here in Waikiki! No need to rent a car or travel around the island to see spectactular sea life; it can be found right in our backyard. Kaimana Beach is characterized by beautiful white sand, a perfect view of Diamond Head, and calm shores. The reef is close to shore and accessible to even the most beginner snorkelers! Lifeguards are nearby, ample parking is available at the Honolulu Zoo right across the street, and showers and public bathrooms are also on site.
Kaimana Beach not only offers a wonderful place to relax, but also an oppourtunity to get your feet wet and see some of what the ocean has to offer.
Keep a lookout for the Hawaii State Fish: The Humuhumunukunukuapua'a - Sound it out!