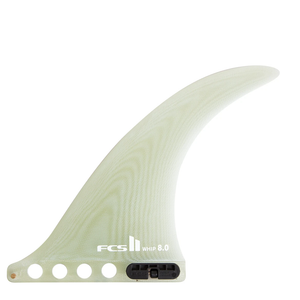 Overview
Excels in longer waves to draw out nice singe fin lines.

Great in bumpier conditions; smaller tip area and extra flex gives longer hold without cavitation or slip outs.

​Ideal for logs and traditional wide tailed single fins.

Designed to be used in most existing FCS Longboard boxes. No new box required.