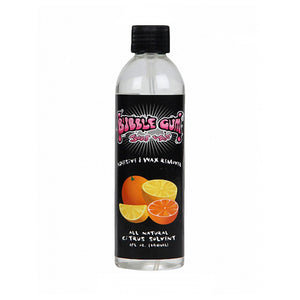 Get your board super clean and wax up with a fresh coat. 
8oz bottle of Bubble Gum Citrus wax remover
Bubble Gum Surf Wax Remover is a Citrus based solution. It is more eco-friendly than acetone or other removers on the market. Great for the final step in cleaning your board.