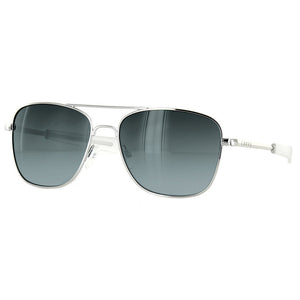 Hand Finished
Optically correct lens
100% - UV Protection
Metal hinge
Metal frame
Stamped badging
Category 3
The Kruzin are a classic pair of sunglasses. The Kruzin sunglasses have a 5 barrel stainless steel hinge, a polycarbonate frame and metal badging! The Kruzin is a modern twist on a classic pair of sunglasses. The Kruzin comes in a variety of lens and frame colours. The Kruzin sunglasses not only look great, but also have 100% UV protection.
Carve supplies a wide variety of mens and womens sunglasses. We have over 20 years experience making high quality, affordable, and durable sunglasses for men and women. Our range of sunglasses includes polarised lens, non-polarized lens, polarized iridium lens, non-polarized iridium lens, polarized mineral glass lens, and non-polarized mineral glass lens. Our sunglasses range also includes a vast collection of styles and colours. We know that sunnies are a unique accessory that help define your look. It's with this in mind, that helps inspire our mens and womens sunglasses range.