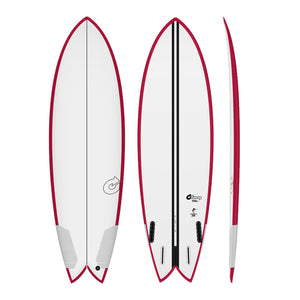 with your board purchase!





BIGBOY FISH
6'10

 

x 22 1/4" x 3 1/8"
- 54.8 ltr


BIGBOY FISH
DOWN THE LINE SPEED AND POWERFUL RAIL TURNS
An extension of the classic Fish design, the Bigboy Fish mixes the hidden volume and manoeuvrability of the BigBoy model with the flowy feel of a Fish.
With a wide template up front the Bigboy Fish is designed to paddle fast, catch waves and accelerate quickly. The straighter rail and wide swallow tail naturally offers tons of drive and forward projection, to deliver fast down the line speed and powerful rail turns.
Available with 5 fin plugs for a Quad or Thruster set up.