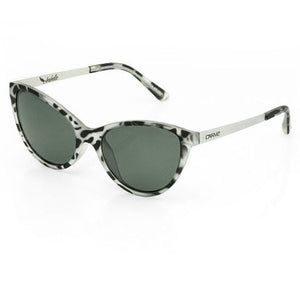 Frame Size: Medium
Hand Finished
100% - UV Protection
2 Piece contruction
3-barrel stainless steel hinge
Polycarbonate/metal frame
Metal badging & accents
Category 3
The Arabella polarized iridium lens are an exceptional pair of sunglasses. The Arabella sunglasses have a 5 barrel stainless steel hinge, a poly-carbonate frame and metal badging! The Arabella is a modern twist on a classic pair of sunglasses. The Arabella comes in a variety of lens and frame colors. The Arabella sunglasses not only look great, but also have 100% UV protection.