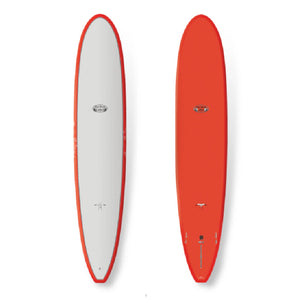 with your board purchase! Don't Forget to grab a Fin!
Takayama "Beach Break" 
This 2 + 1 setup can be described as Donald's high performance, progressive longboard. For those that believed Donald to be too old fashioned feast your eyes on this down the line, straight off the bottom and top with way too much speed to spare, Beach Break model. The hard down rails, extra rocker, performance nose and squash tail all combine to make Donald's most innovative longboard of all time.
***Fins not included