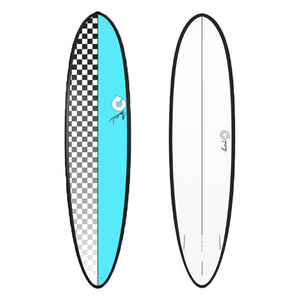 Get 20% all accessories & FREE Leash or Traction with your board purchase!
TET - Mod Fun
7'6

 

x 21 1/2" x 2 7/8"
52.4 ltr
"...ALL LEVELS OF SURFERS IN VIRTUALLY EVERY CONDITION"
This crossover range caters to all levels of surfers in virtually every condition. From waist high mush to overhead and hollow. The versatility of the Mod Fun makes them an excellent choice if you need one board to handle all the conditions where you live and travel.
Featuring a medium full nose and shallow mid-entry there is enough volume for smaller days and weaker surf. As the surf jumps up, step back and the board transforms. You'll find a board that feels shorter than it's length, delivering predictable handling and performance.  Tri-fin set-up.