Two Crows Surfboards


Two Crows Surfboards blend functionality and creativity. Freestyle living and comfortably uncomfortable. Two Crows makes surfboards and art in the Waialua Sugar Mill on the North Shore, Oahu, Hawaii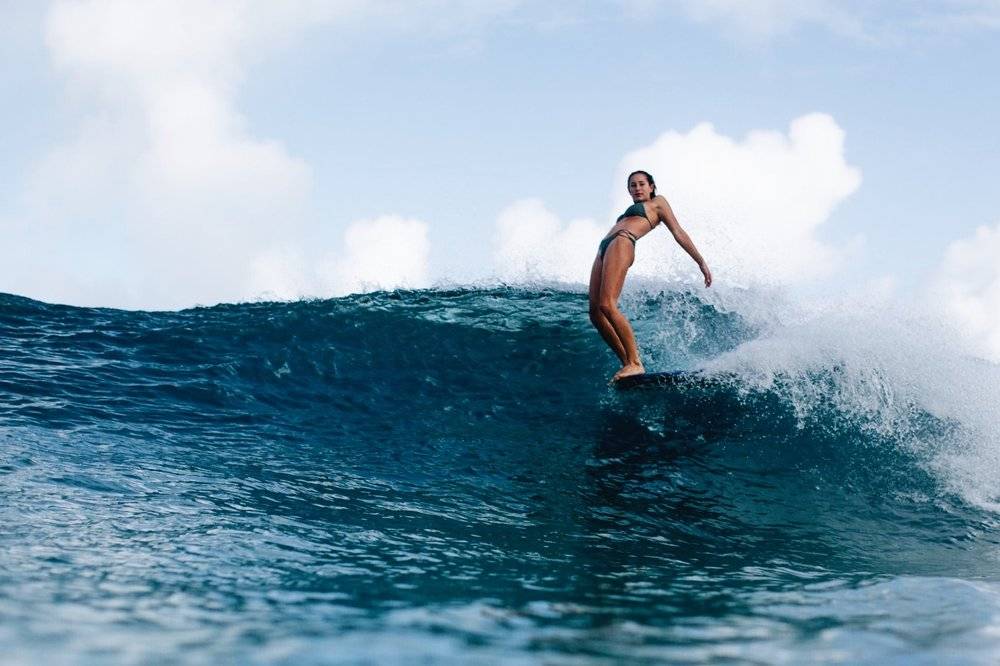 (Above) Honolua Bloomfield perched on the tip of a 2 Crows Lady Log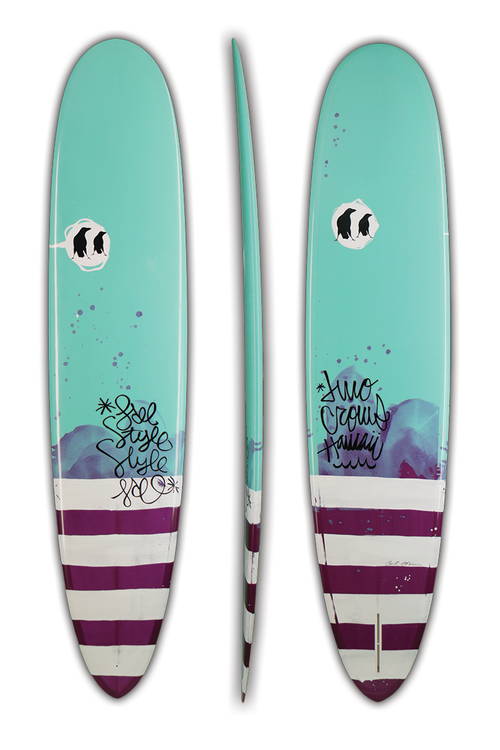 SIZES + DIMENSIONS
9'2" x 18 3/4 x 22 3/4 x 14 3/4 x 2 7/8
SHAPE
Concave nose
Belly tail
60/40 rails from nose to tail
STANDARD GLASSING
(2) 6oz deck
(1) 6 oz bottom
Finbox
Drill through leash rope
DESCRIPTION
With years of R&D from the women on the team, the Ladylog is designed for what a girl needs. It's a lighter pintail log with increased maneuverability. With a blended concave in the nose and a flat middle section, it's nice and stable while noseriding. A slightly hardened edge in the tail and less overall volume creates a board that turns a little easier than your average log. This board is perfect for those cruisy morning or evening sessions where you just want to slide and glide, slipping along to your own rhythm and flow. It comes in two versions, the pintail, for a bit more control and maneuverability from the back of the board, and the squaretail which sacrifices that maneuverability for more hold when noseriding. All this packaged in a board that is not so heavy and wide that it's intimidating to ride or carry.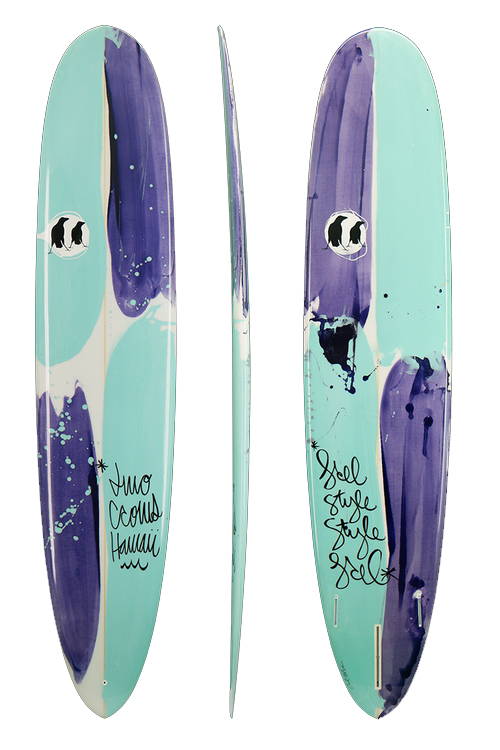 SIZES + DIMENSIONS
9'2" x 18 3/4 x 22 3/4 x 14 3/4 x 2 7/8
SHAPE
Concave nose
Panel "V" tail
Soft down rails with a hard edge in tail
STANDARD GLASSING
(2) 6oz deck
(1) 6 oz bottom
Finbox + Future Side Fins
Drill through leash rope
DESCRIPTION
After a decade of honing our original Ladylog model, we are proud to introduce the Ladylog II. While it may look similar to the original, it has a few enhancements that are geared to the gal that's looking for a solid go-to board. Modernized rails with a bit more edge in the tail make for a faster board down the line that can handle a wider variety of conditions. We also made a removable 2+1 fin setup standard on this model. The side fins give the board more bite and control when the waves get better, while retaining the option to remove them when the waves get small and you want to keep things simple. The nose has been pulled in a little bit to accommodate a slightly curvier template that is a little more maneuverable than the original Ladylog.
Other Shapes/Designs by Two Crows
Don't see a board that's quite your style? Order a custom! Contact us about making the board of your dreams from Two Crows. See some of their other designs below: